A two-wheeler, no doubt, is the most preferred conveyance for day-to-day commutation, as one can easily reach his destination despite heavy traffic. However, a robust quality battery is an indispensable component of any vehicle. As the proper functioning of a vehicle largely depends on its battery, make sure to prefer a trustworthy brand like Tesla Power USA, which delivers the finest quality batteries for all types of vehicles.

Tesla Power USA manufactures well-designed batteries for two-wheelers, embraced with advanced USA technology that leads to enhance the customer satisfaction rate. Moreover, Tesla Power USA offers no-maintenance two-wheeler batteries with a long-lasting warranty span of up to 54 months, which provides outstanding performance in Indian bumpy roads under any weather condition.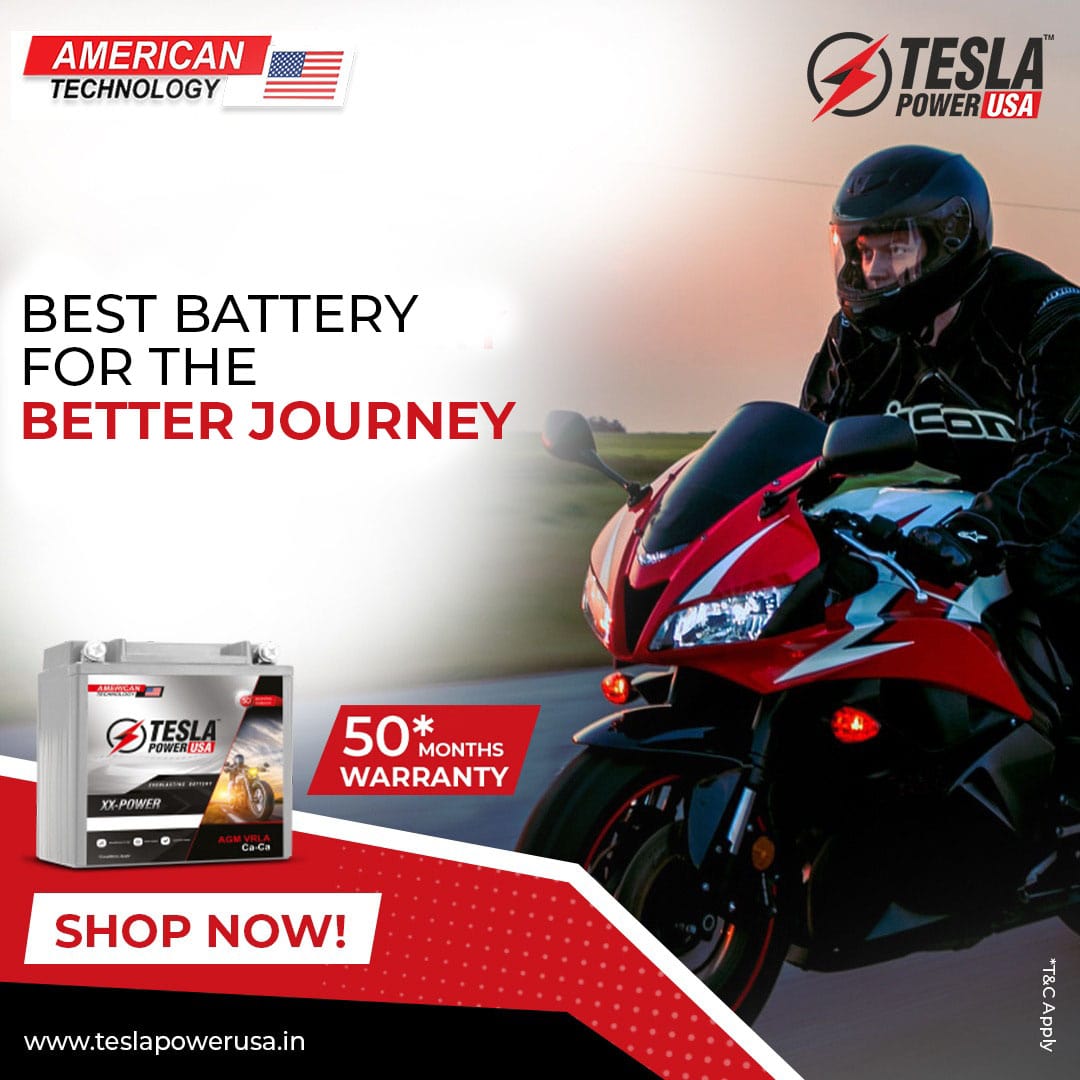 Tesla Power USA has launched a hybrid model of sales and services, named Tesla Power Shop, where one can easily access two-wheeler batteries. Moreover, the wide variations of two-wheeler batteries can also be found on the official website of Tesla Power USA, www.teslapowerusa.in

Tesla Power USA has been leading in the manufacturing field of world-class batteries for two-wheelers. Still, confused regarding which battery brand to rely on for your two-wheeler? Well, take your time, do a little research work from your end, or simply go through our website or visit nearby Tesla Power Shop to make a smarter choice as per your requirements. Get the best quality two-wheeler batteries that provide a smooth and hassle-free riding experience to all two-wheeler vehicle users on challenging rugged roads.