Two-wheelers have become an integral part of people who commute from one place to another, office, college, or anywhere else. For their outstanding performance, design, and components, the lustrous and sophisticated E-scooters have become the preferable vehicles amongst two-riders. The BS-VI compliance, air-cooled, and fuel-injected features have made this two-wheeler knockout other types of two-wheelers in the market.

Well, to maximize the performance of your E-scooter, the Tesla Power USA two-wheeler batteries are the most favourable one. A Tesla Power USA two-wheeler battery is designed with the latest world-class Advanced Technology, suited for all two-wheelers brands and models. As a two-wheeler makes commuting feasible and faster in a congested traffic-conditioned country, like India, it is highly recommended to power the E-scooter with a battery of the Tesla Power USA brand.

But why should one consider Tesla Power USA as the best brand for E-Scooter Battery?
Well, E-Scooter or such two-wheelers require an Electric Start or Kick Start, for which the batteries will provide power to the two-wheeler to function. Tesla Power USA presents robust two-wheeler batteries that will power your E-scooter like never before, giving you more mileage you require.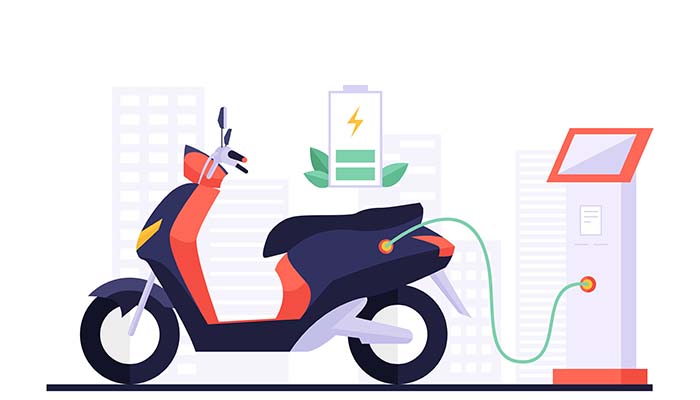 The Tesla Power USA two-wheeler battery comes with a warranty span of 50 months, with leak resistance and variations in Ampere Hour (AH) compatible with several makes and models. The zero-maintenance VRLA battery, which hardly requires any frequent checks or servicing, is manufactured with world-class advanced technology to deliver a power-packed performance on Indian rugged roads and cope with the harsh Indian weather conditions. These batteries are guarded against possible leakages with the spill-proof design, even if mounted or in a tilted or inclined position. Moreover, the battery does not require any refilling- electrolyte or water.

These power-packed Tesla two-wheeler batteries provide complete peace of mind to its riders from easy start to high durability.

Therefore, get more mileage than before in your E-scooter equipped with the robust batteries offered by the No.1 EV battery brand, Tesla Power USA, and enjoy hassle-free rides anywhere anytime.