Two-wheeler has always been the first choice for every Indian youth if you would give them options to choose one from four-wheeler and two-wheeler. It has become a huge hit among people with the upgraded technology and changed versions in two-wheelers, meeting the emission and safety standards.

A vehicle plays a huge role in a person's life, especially when he has bought the vehicle for himself and to keep the vehicle in proper working condition, its battery should work properly. However, to own a battery for your two-wheeler, it is imperative to do research and have knowledge regarding the same. Nonetheless, no matter whichever model variant of a two-wheeler you own, you can depend on Tesla Power USA batteries to keep up the edgy performance of the vehicle as the brand batteries are dependable and durable, and trusted by two-wheeler users worldwide.

The batteries offered by Tesla Power USA for two-wheelers are super-sealed, maintenance-free that are specifically designed to resist deep discharges and plate shedding. The Tesla two-wheeler batteries are equipped to withstand bike vibrations faced on Indian roads, assuring the durable performance of batteries.

Tesla Power USA promises low self-discharge and offers higher cranking power for two-wheelers. With the most affordable and reasonable price, Tesla two-wheeler batteries are considered the best performing batteries to deal with rough and bumpy Indian roads. The batteries, designed by Tesla Power USA for a two-wheeler come with a warranty of 50 months, with emergency replacement services.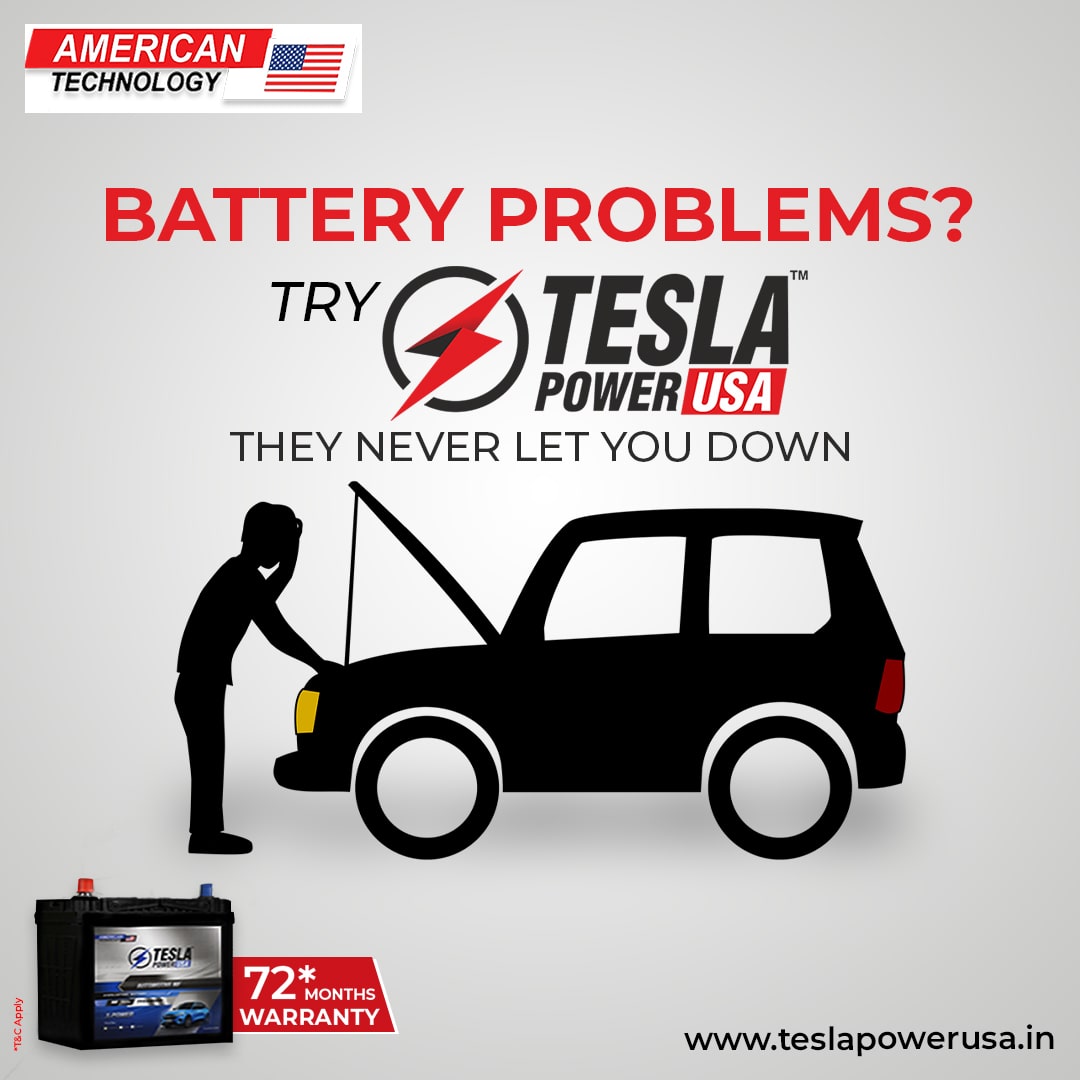 Tesla Power USA has a hybrid model of sales and services called Tesla Power Shop, where you will get a wide variety of two-wheeler batteries. The robust 'ready-to-use' Tesla two-wheeler batteries also ensure durability and power-packed performance for your two-wheeler. The two-wheeler batteries of Tesla Power USA are specifically designed to fit comfortably and securely in every two-wheeler model. The Tesla batteries are packaged and sealed in a way to resist moisture build-up and resultant corrosion.

Tesla Power USA is undoubtedly the most trusted brand in manufacturing the most reliable, durable, and long-lasting two-wheeler batteries. Being designed with the latest technology, Tesla batteries provide the perfect road experience along with a long warranty life span.